Premium VoIP Services
Introducing the Virtual Telephone Exchange™ (VTX™)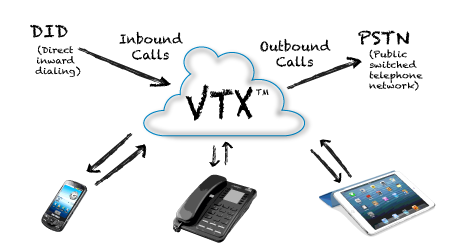 VoIP (Voice over Internet Protocol) gives you direct control of your telecommunications in ways that the big phone companies don't want you to know. Hardfocus makes it a natural compliment to our existing mail and web hosting services.
Our VoIP services meet the same high standards our clients have grown to love for our other services. We're pleased to be able to offer these services at prices that you can afford.
Learn the Basics
The VTX™ Beta Programme
We've spent over a year developing and testing an Internet-based telephone system (VoIP) that meets our own stringent requirements. Now we're putting the show on the road!
Prior to a full-scale product launch, the Virtual Telephone Exchange™ is operational under our Beta Programme. It is available to our existing clients and to small businesses, startups and mobile entrepreneurs with whom we have personal contact.
If you are an existing Hardfocus client or if you are in the GTA (Toronto) area, you may qualify for the Beta Programme. If you don't have an invitation or promo code, please contact us to find out if you qualify.